The Ford Ranger is Back!
---
2018 has been an exciting year in automotive. With many new 2019 Ford models to be released soon, including the all-new 2019 Ranger. The Ford Ranger has been a widely acclaimed truck for being a reliable an efficient truck that gets the job done. However, it's sale was, unfortunately, discontinued in the U.S. and Canada after 2011 leaving many Ford truck lovers pining for a new and updated Ranger. The Ranger has sold well overseas for the past eight years, with many other car companies trying to replicate the things people loved about it. But try as they may, the Ford Ranger remains one of the most popular trucks sold in the Ford line, considering it's good resale value and reliability.
We have great news for people who miss the Ford Ranger because this year there's going to be an all-new 2019 Ranger on the U.S. market. Although it will still be a reliable mid-sized truck, the new Ford Ranger for sale will have a myriad of great features and options that were unavailable in the older models. There will be three models available which will be the XL, XLT, and the Lariat.
2019 Ford Ranger Available Specs.
---
Performance
Turbo-charged 2.3-litre eco-boost engine
270 hp with 310 lb-ft of torque
Automatic 10-speed transmission
2x4 and 4x4 drive available
Electronic locking rear differential
Ford Terrain Management System
New low-speed off-road cruise control
Dual A-arm suspension
Maximum towing capacity of 7,500 lbs
Maximum payload of 1,860 lbs
Available off-road package
Exterior
17" or 18" wheels
All-terrain tires
Sleek new body and chassis design
Blind-spot warning with trailer coverage
LED headlights
60" to 72" bed
Supercab or Crewcab available
Galvanized steel/aluminum body material
Trailer hitch
Interior
Vinyl or Cloth upholstery
Power Windows
2 front row LCD monitors
SYNC with Bluetooth and wireless connectivity
Mobile hot-spot
Voice activated radio
Rear Camera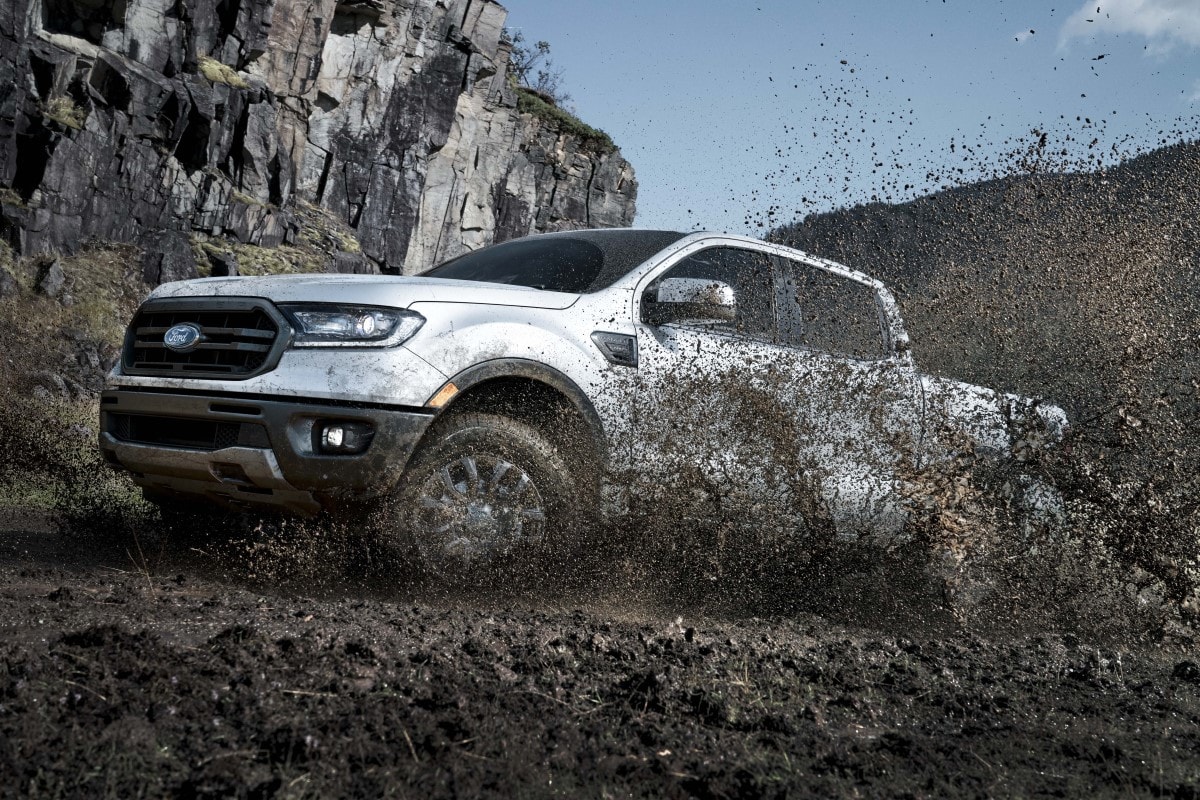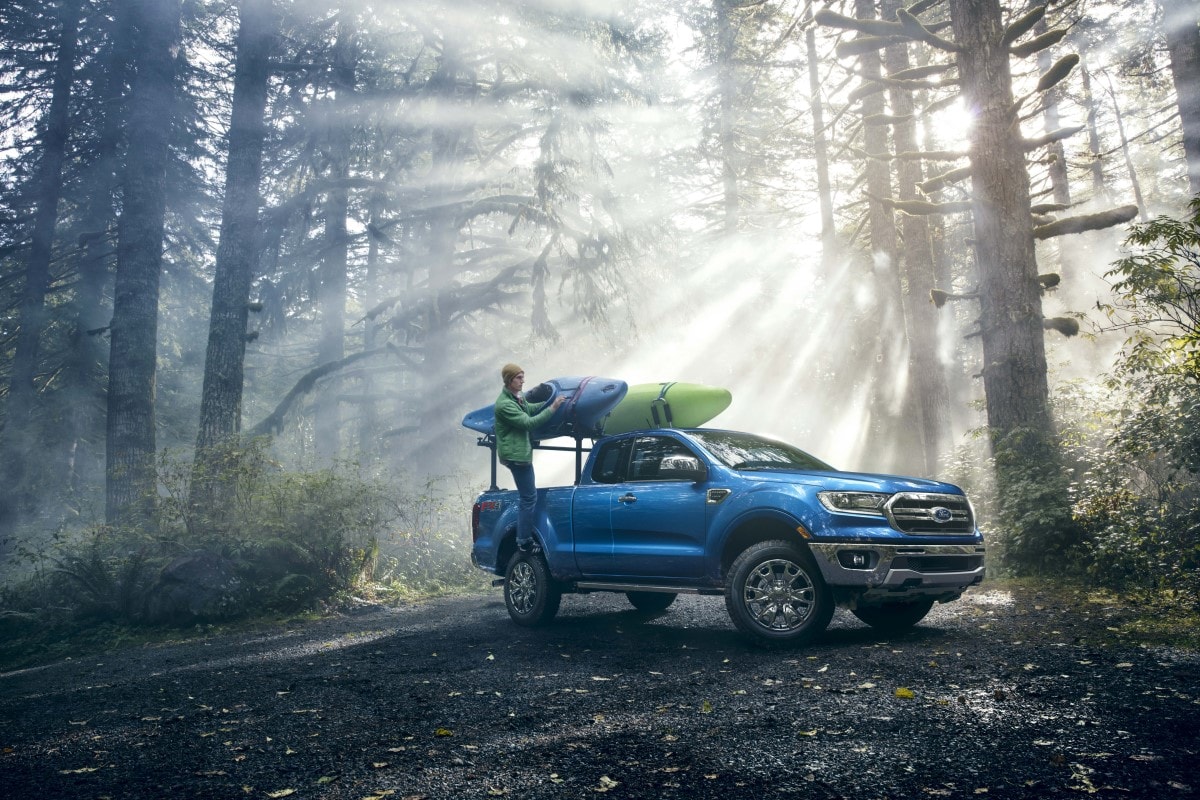 The XL is the base model, that features all the basic things about the Ranger that people have come to love over the years as well as a few new features such as adaptive and improved cruise control with sensors that will detect if the car in front of you is slowing down and will follow suit. This feature coupled with an available lane-keeping-system will ensure that you stay safe on the road. The lane-keeping-system will detect when you start to drift out of your lane and alert you so that you can adjust accordingly. Not only this but you will also have the option of Pedestrian Detection, which will activate your brakes if a pedestrian or obstacle will happen to emerge in front of your truck suddenly.
In addition to great safety features, you will also find rugged options and packages to help you get nearly any job done. With the towing package, you'll be able to tow up to 7,500 pounds comfortable, ensuring that this mid-sized truck is a workhorse. You may be wondering what kind of engine they've equipped in this new Ranger, and you may be surprised when you find out. It features a 2.3-litre EcoBoost engine, with a 10-speed automatic transmission as the powertrain, which ensures power as much as it does solid fuel economy. It's closely related to the 280-hp 2.3-liter in the most recent Ford Explorer and similar to the 310-hp version that lives under the hood of the Mustang and makes 270 horsepower with 310 lb-ft of torque.
The 2019 Ford Ranger will also be available in 2 or 4 wheel drive as well as many other options and packages at our Ford dealers in Wisconsin. With the Ford Ranger 4x4 package, you'll get all-terrain tires, dampers tuned for off-road, steel bash and skid plates, as well as the Terrain Management System that comes in the Raptor models. This will allow your Ranger to adapt to any terrain you may encounter so that you can conquer nearly anything in your path.