New 2017 Ford F-150 Raptor SuperCrew Trucks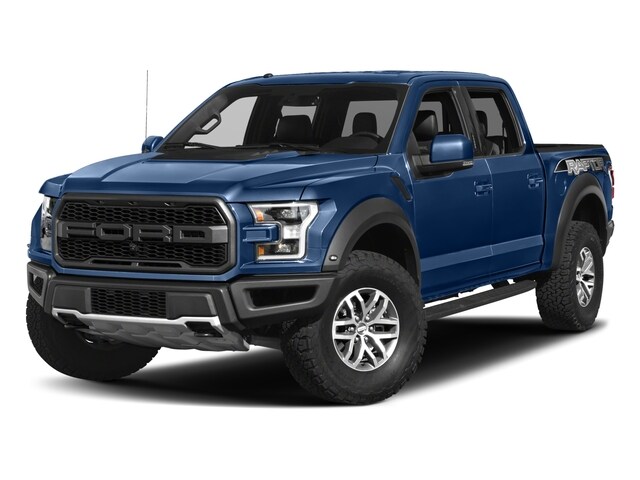 The
F-150 Raptor pickup
was the best-selling truck made by the Ford Performance division when it vanished at the end of 2014. At that time, the SuperCrew model accounted for 80 percent of its sales.
Of course, many customers want as much truck as they can get. So, after unveiling the upcoming 2017 Raptor SuperCab, Ford has revealed a new SuperCrew model to go with it.
Concerning its mechanics, the two are the same, and amazingly different than the old truck. Built with F-150's new aluminum construction, they each lose around 500 pounds, and come with a 3.5-liter twin-turbo V6. Ford Global Performance Vehicle Chief Engineer Jamal Hameedi says it will be more powerful than the 411 hp 6.2-liter V8.
For when it gets really rough, there's a new 360-degree video system with a nose camera that can see over rises while you're gazing towards the sky through the windshield; a set of beadlock-capable wheels will be a factory accessory; and a suspension upgraded with more durable Fox shocks and 11.2 inches of wheel travel in front and a foot in the back.
And if you do manage to scratch the fenders on tight trails, don't worry since they're made from ding-resistant sheet-molded composite, as were the previous Raptor's. The new Avalanche Grey paint color displayed with the SuperCrew will help obscure any scratches, too, and it looks absolutely astounding.
Hameedi promises that the truck will be faster and better handling than the old Raptor, while keeping its focus on desert running, although severe rock-climbing capability is still in the making. A new 10-speed automatic transmission will help it make up for that, and so will its Four-by-Four system. The Raptor's special E-Locker rear differential carries over to handle high-speed, trophy truck-style 2 wheel drive sand action, and its Torsen front differential adds traction on difficult climbs. Figuring out which to use, and when, should be a piece of cake with a new Terrain Management system that takes the place of the array of switches and buttons in the old Raptor, and simply lets you choose from multiple modes that include Baja and Rock. It will figure out which range to set the transfer case to, which differentials to lock, and boasts a Four-Wheel-Drive mode for everyday driving on slick, slippery roads.
Although not yet available, you can still look at our inventory of new Ford F-150s and other New trucks at Ewald's Venus Ford, located at 2727 E Layton Ave Cudahy, WI 53110.