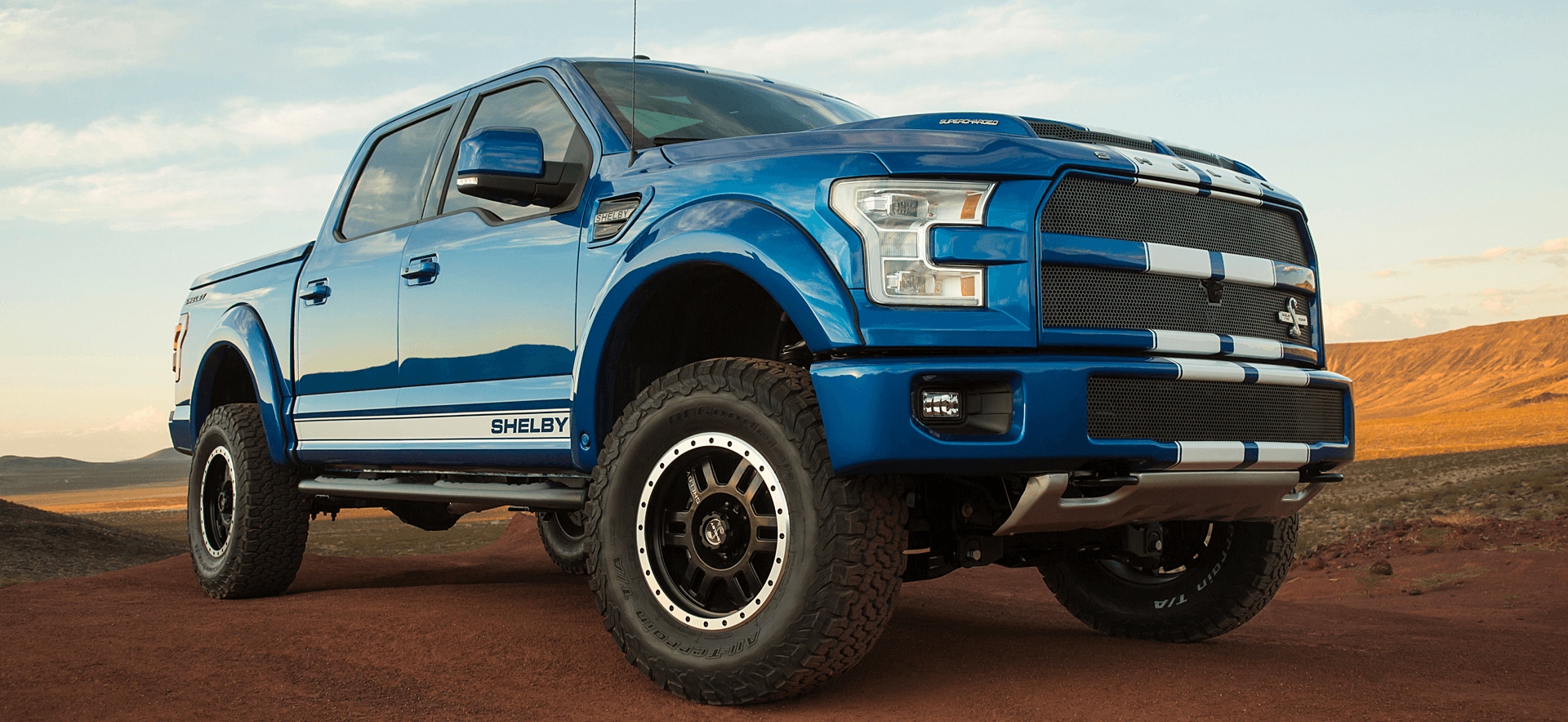 Milwaukee Ford F-150
Are you interested in buying one of our Milwaukee Ford F-150s? At our Ford dealership in your area, we prioritize our clients. We know how difficult it can be to find the right pickup truck for your lifestyle. Whether you are looking for a new truck or a pre-owned truck, the extensive services of our auto dealer can make it easy. Ewald Venus Ford gives its local clients access to the resources they need to make a purchase. Whether you are searching for a reliable dealership or a pickup truck that matches your specifications, you can find it at Ewald Venus Ford. If you are still uncertain about our services, you can consider the reviews of our clients. On our Google page, you can get a closer look at their experiences. You will find many satisfied customers who believe in our service in the community. We have been helping clients across Wisconsin for over 40 years, and as a member of Wisconsin's Better Business Bureau, we aim to continue.  People across the state of Wisconsin enjoy our comprehensive approach to your purchase. With the assistance of Ewald and Ford at your back, you are sure to find a truck for sale that is right for you.
The Ford Motor Company continues to produce impressive pickup trucks for clients across the nation. The Ford F-150 being their most successful pickup truck. Since their incorporation in 1903, Ford continues to bring automotive excellence two drivers everywhere. The Ford F-150 has been the best-selling car for over 30 years. It is not the best selling part forward, but it is the best selling car in America. Drivers are specifically interested in a Ford F150 and find exactly what they need at our dealership. The Ford F-150 icon our countries roads, which inspire many drivers to take up a Ford. The versatility of this full-size light-duty truck gives clients the confidence they need to approach their daily life. They can perform light-duty hauling jobs, store ample cargo, our transport you efficiently. While the Ford F-150 is their most successful vehicle, the Ford F series continues with other popular models. The Ford F-250 and Ford F-350  are both Ford Super Duty trucks that can give your business the power it needs. These powerful options prioritize maximum payload capacity and cargo capacity over other traits.  If you were considering a Ford pickup truck from your business, the heavy-duty trucks of the Ford F-series might be on your list. The sales representatives of our dealership will help you find a model with appropriate specifications. You can even consult with our Ford certified technicians if you have questions that are going unanswered. Whichever Ford truck fits into your lifestyle; you are sure to find it at Ewald Venus Ford.
If you would like to browse our trucks for sale near you, you can begin either in person or online. We ordered many of our clients to get started from our website, as you can begin immediately. The virtual showroom on Ewald's webpage can give you direct access to our inventory. You can then browse possible models based on your preferences using our filtration options. You can return your search to filter out all other models except for Ford F-150s for sale. However, whatever option do you choose, you will have access to a model-specific page. When you find a car that you like, you can visit that vehicle's page for more information.  We have detailed the specifications, technological amenities, and safety functions of our Ford cars for sale. If you are looking for a Ford F-150 with the right specifications, you might need to examine a few pages. Once you find an option that is right, you evaluate how it fits into your budget. Our auto loan calculators can make this process easier. If you have your heart set on a model but require financial assistance, you can visit our finances section. Ewald Venus Ford's financing section will help you discover opportunities that could benefit you. Other than our model-specific incentives, you can find credit opportunities. Drivers looking to make their Ford truck acquisition more affordable can consider Ford Motor Credit. This credit option will help you get breathing room in your budget. After compiling an appropriate plan online, you can consider the pre-approval process. The pre-approval process allows our customers to begin purchasing a car from home. By submitting your information to our finance and staff, we can review your eligibility. If you have been pre-approved, they will then invite you to our Ford dealers near Milwaukee.