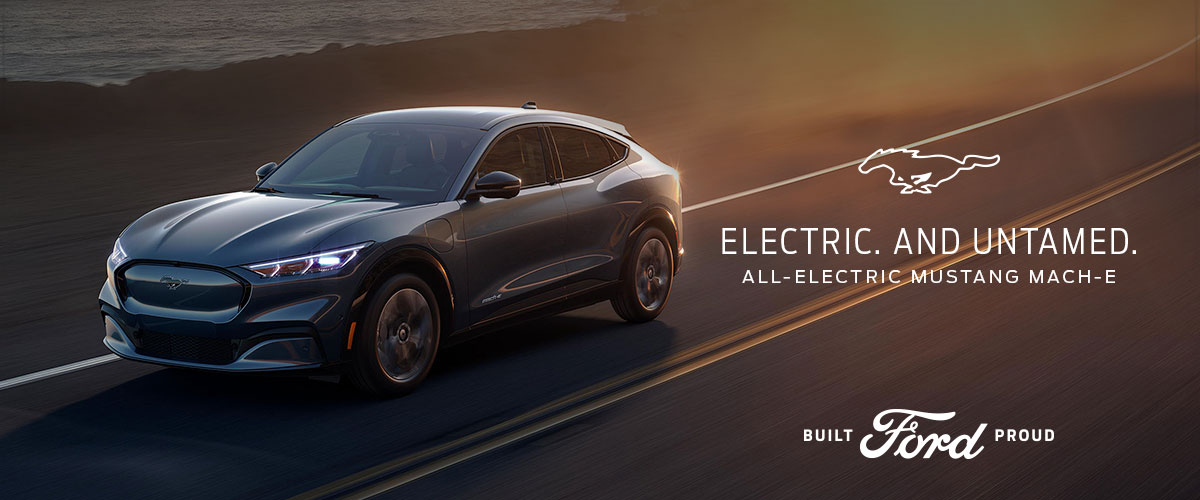 2021 Mustang Mach-E
The All-New Mustang Mach-E is built from all the passion of its iconic heritage, the new Ford SUV is a new shape of freedom. You can get ready for 0-60 thrills with zero emissions. To add to all this, another freeing part about this pony is that you can wake up every morning with a full tank of gas. Reserve your Mustang Mach-E with Ewald's Venus Ford and be the first in Milwaukee to drive this icon in the making.

Trims & Specs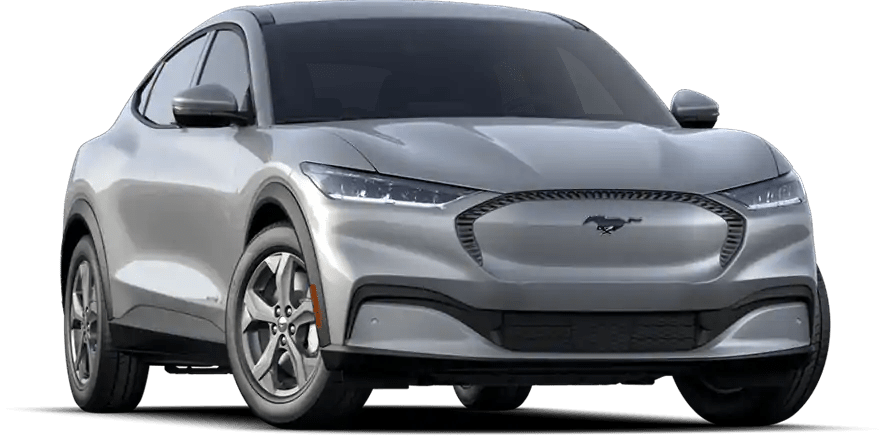 SELECT
Est. MSRP: $43,895
Powertrain: AWD / RWD
Targeted 0-60mph: Mid 5 sec.
Targeted Range for AWD: 210 Miles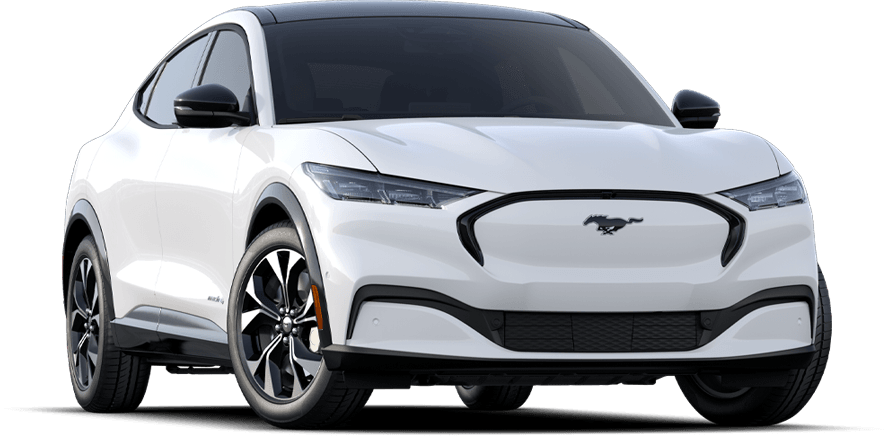 PREMIUM
Est. MSRP: $50,600
Powertrain: AWD / RWD
Targeted 0-60mph: Mid 5 sec.
Targeted Range for AWD: 300 Miles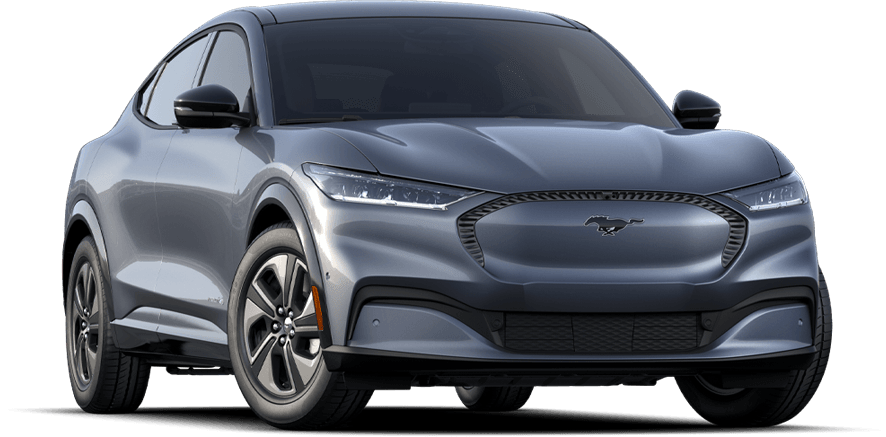 California RT. 1
Est. MSRP: $52,400
Powertrain: RWD
Targeted 0-60mph: Mid 6 sec.
Targeted Range for RWD: 300 Miles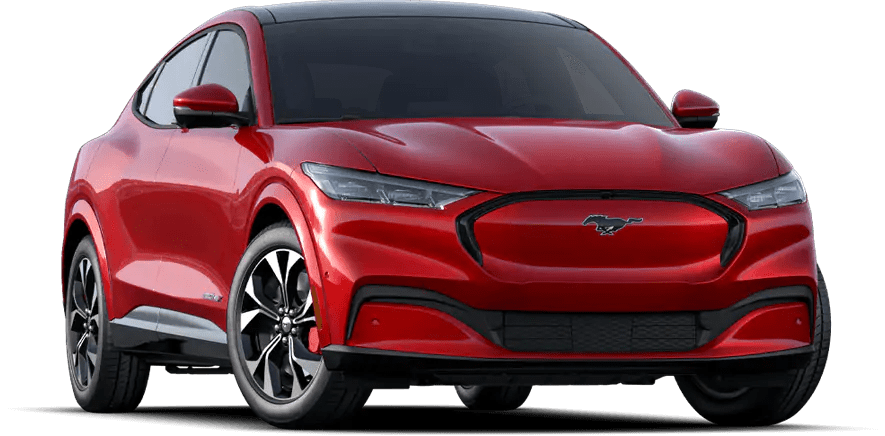 FIRST EDITION
Est. MSRP: $59,900
Powertrain: AWD
Targeted 0-60mph: Mid 5 sec.
Targeted Range for AWD: 270 Miles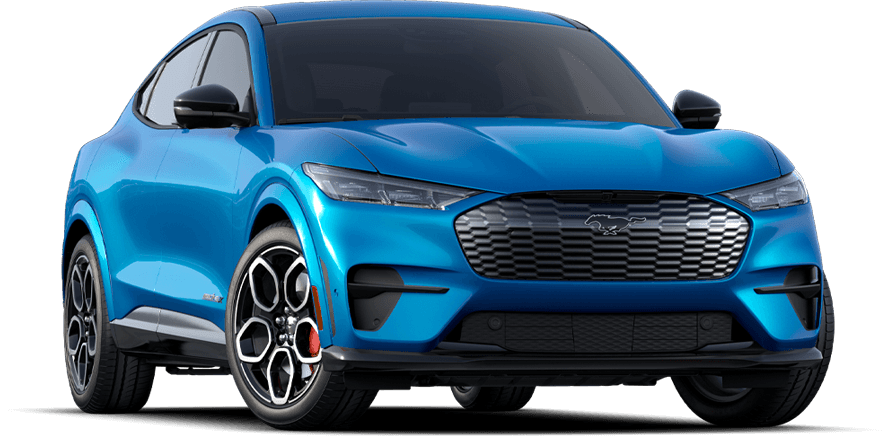 GT
Est. MSRP: $60,500
Powertrain: AWD
Targeted 0-60mph: Under 4 sec.
Targeted Range for AWD: 250 Miles

All-New Ford SUV
With the news booming about the new released Ford Mustang Mach-E SUV, we wanted to give you some more details. Especially because everyone is excited about the new take and style of the classic SUV aesthetic. This version of an SUV looks more sleek and stylish than an average model. We are introducing this new vehicle as an exhilarating upgrade for all your daily travels. It will give you the extra confidence you need for work meetings or running errands downtown.
Our vehicles will always give us a sense of freedom. They make it possible for us to go where we need to go when we need to. It makes a difference when you have something that makes you look good and feel amazing. Since this is an electric SUV, it opens up more possibilities for ease of use.
2021 Mach-E Technology
If we take a second to explore its other technology features, you can see why this car could make your life easy. There is a new item that keeps driver profiles and personalization that recognizes you as soon as you get close. It will then adjust the seats, radio, mirrors, lighting, and instrument panel to the way you like it. It does all that while you are using your Phone As A Key. This Ford SUV is the start of a new horizon for all vehicles. With its user-friendly information center on the console, you can set different driving experiences. With options like Whisper, Engage, and Unbridled, this car can fit the moment. It will create an experience you can enjoy every time you drive. These experience modes will also change things such as the interior lighting, sound system, and response to your steering.
Since we mentioned the new information system, we can talk more about that as well. The 2021 Mach-E has what is called the next generation Sync. It will provide you with the most fantastic driving experience, no matter where you are. Since it is as intuitive as your smartphone, it is easy to personalize and update your drive right from your mobile device or on your computer. Some other thrilling details include a customizable cluster for the premium 15.5-inch touchscreen. It also has cloud-connected navigation, so you know where you're going every time. It has modem-based over-the-air updates, so you can always rely on it. It can even help you locate your next charging station.
Our Ford Dealership is excited to have the opportunity to introduce this vehicle to our community in the future. Who knows what other Ford SUV models will come with this incredible design? We can't wait to help you get acquainted with the new 2021 Mach-E when we have more details this upcoming year.