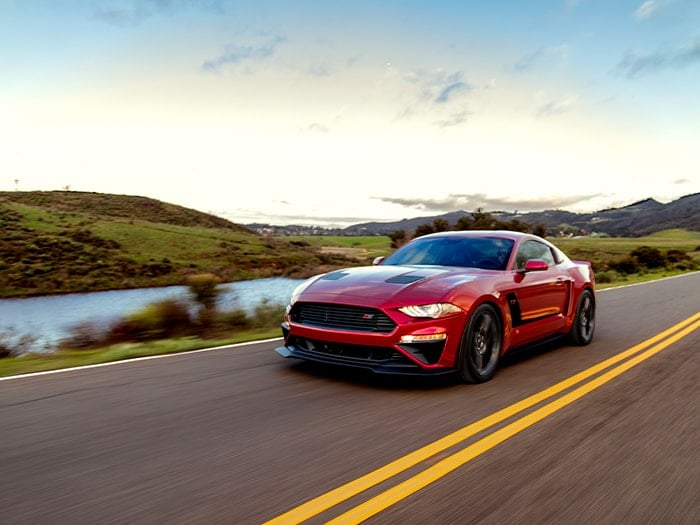 Sell Your Car Online
Would you like to sell your car online? If you are looking for remote accommodations that can make selling your car easy, visit Ewald Venus Ford. Ewald Venus Ford is a local branch of the Ewald Automotive Group, which has served Wisconsin for over 40 years.  When you are looking for a dealership you can trust, the reputation of our dealership will prove to be reassuring. We are affiliated with Wisconsin's Better Business Bureau as we continue to support our local communities. Even our customer reviews can inspire confidence in our service. One of our Ford dealerships near you can be the resource you need to sell your car. We provide competitive and fair offers to used car owners as we value the used cars in our community. We believe these used cars are the ideal choice to repackage and sell to other customers. In an effort to acquire these vehicles, we strive to give you the conference you need at Ewald Venus Ford. Not only are we affiliated with Wisconsin's Better Business Bureau, but Ewald Venus Ford is specifically affiliated with the Ford Motor Company. With their resources, you are sure to find exactly what you've been looking for.
Ewald Venus Ford has a car-selling website that can make your process simple. When you are looking for a remote service, you can visit our financing section to evaluate your used car. This is where we will introduce you to the Max Allowance program. The Max Allowance Selling and Trading Program helps clients across Wisconsin so their car online. You will need to cross-reference your vehicle with other models on the market before you can begin. To do this, you will need to input the make, model, you, and trim level into our system. If you do not have this information, you can use your license plate number or your VIN to locate the credentials of your vehicle. The Max Allowance program will then help you determine a ballpark estimate for your used car. If you are satisfied with the estimate, you can continue evaluating your vehicle by uploading photographs of the interior and exterior.  Your smart device can be a useful tool during this phase. When you are finished uploading the information, our team can assess the condition of your vehicle. Based on this condition, we can provide you with an instant quote for your car. If you were looking to sell your used car for cash, is instant quote can help you select a Considerate Cash offer. The Considerate Cash offer can help you swiftly sell your car to Ewald Venus Ford. All you need to do is drop off the car and meet at our financing department. 
While many clients are looking to sell their car online for cash, others are looking for a trade in opportunity. By selling your car online, you can get an accurate estimate of its trade in value. This will help you project the value into your budget. Clients looking for remote trade-in options can then visit our virtual showroom in search of specials. You can easily browse this virtual showroom to match your preferences. Whether you are looking for used cars, trade-in specials, or a specific model, you can find it using the virtual showrooms available options. Once you have selected a trade-in option that works for you, you can see how it will fit into your lifestyle. A model-specific page that describes specifications and safety features while giving you access to helpful tools. Interested customers can check their credit scores and use an auto loan calculator with trade-in features. You can even review the condition of the car via photographs. When you are ready to proceed, you can visit our financing section. Clients looking for additional assistance with their purchase can find it here. There are special offers and incentives available for our customers. These are sure to help you chip away at the price of the car. When you need more assistance than our specials can give, you can consider credit options. Our affiliation with the Ford Motor Company helps us get customers back on the road. We can issue Ford Motor Credit to local customers. This credit opportunity will give you some breathing room in your budget to purchase the car that you love. It is common practice to combine trade-in credit with Ford Motor Credit at Ewald Venus Ford. By finding a plan that works for you, you can advance to our pre-approval section. This is where you can upload your information to our experts so they can judge your eligibility. If you are pre-approved, we will invite you to our Ford dealership near you to complete the paperwork.